Engine and Fuel Treatments from Fortron
Improve fuel consumption and clean internal engine components with the ultimate tank-treatment. If you're looking for improved vehicle emissions and performance, Fortron treatment products are an easy way to give your car a performance boost and can help prevent future problems with your engine. Just one application can help by flushing out carbon deposits in the fuel system whilst lubricating and protecting your engine.
At Tyre Pros we offer three distinctive engine treatment products from Fortron, each providing unique benefits to suit every driver's needs.
Fuel System Cleaner
Carbon naturally builds up in the fuel injectors, intake valves and combustion chambers of your vehicle's fuel system over time and can lead to problems with increase emissions and fuel efficiency, not to mention reducing engine performance.
Fuel System Cleaner from Fortron contains high quality detergents and additives that eliminate built-up deposits in combustion chambers and restores flow in fuel injectors providing increased performance and MPG. Fuel System Cleaner is available for both petrol and diesel engines and is poured directly into the fuel tank.
Engine Cleaner
Carbon deposits do not just occur in your fuel system, they can also build up inside your engine and, if left too long, they can hinder the movement of your piston rings leading to increased oil consumption and vehicle emissions.
Oil Guard from Fortron, cleans the inside of the engine by dissolving old oil deposits that build up on the inside while protecting and lubricating the moving parts. The treatment also softens and flushes out deposits in your engine oil to restore engine performance and improve fuel efficiency.
Oil Guard engine cleaner can be added to both petrol and diesel engines and is added during a routine oil change.
Oil System Cleaner
Fortron's Oil System Cleaner is an oil supplement that increases engine power and reduces the wear on engine components by removing dirt, sludge, varnish and other deposits left in the engine. Available for both petrol and diesel engines, Oil System Cleaner is applied during an oil change and replenishes and fortifies essential oil additives while preventing contamination of the new oil.
Fortron Protection Plan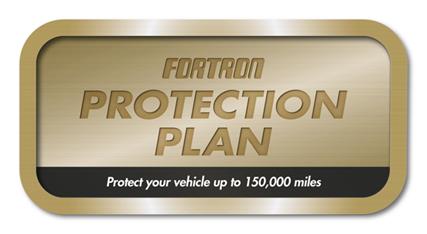 Fortron are confident that their products can help improve your engine performance and prolong the life of your vehicle. So when you purchase all three treatment products in a single transaction at Tyre Pros, you'll also benefit from the Fortron Protect Plan guarantee.
Should you encounter engine problems within 15,000 miles or 12 months (whichever comes soonest) of receiving the three treatments, the Protection Plan provides engine cover up to £2,500* and covers all of the oil lubricated parts of the engine and fuel system.
The Fortron Protection Plan provides covers your vehicle up to 150,000 miles on the clock provided the complete treatment package is repeated every 12 months or 15,000 miles – whichever comes first. The Protection Plan is absolutely free and you will automatically receive the plan when you purchase the Fuel System Cleaner, Engine Oil Guard and Oil System Cleaner at the same time.
*Exclusions may apply, level of cover dependent on mileage at time of treatment. For further details, please download the Fortron Protection Plan Terms and Conditions.
Fortron Fuel System Cleaners and Engine Treatment Products available at Tyre Pros
Fortron engine treatments and fuel system cleaners are available to purchase at your local Tyre Pros centre* Contact your nearest centre and ask about our range of Fortron products and how they can help improve the performance of your vehicle is just one application.
* Fuel System Cleaner is available at all centres. Engine Cleaner and Oil System Cleaner is available at selected centres only.
Talk To The Tyre Pros:
"Fortron's Fuel System Cleaner goes straight in the fuel tank and can quickly help improve your vehicle emissions. It gets to work quickly and, if there is a build-up of carbon deposits in your fuel system, it can even mean the difference between an MOT pass or fail."