Bridgestone DSport 275/40W20 (106) tyres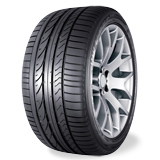 DSport
275/40W20
2754020WDSPORT
https://eutyrelabel.com/etel/EprelRedirect/stspart/2754020WDSPORT
Premium Sports Performance
Key Features
Industry leading performance and comfort.
Aggressive rugged design. Asymetric tread pattern on larger rim sizes.
Appointments
Attributes
Tyre Label
Summer
4x4
Homologation
Reinforced
Runflat
Book & Pay Online
£199.50 each

The "Book & Pay Online" price is an exclusive online price and includes fitting, standard valve (Cap & Core if TPMS fitted), balance and environmental tyre disposal.