Bridgestone DSport 215/65H16 (98) tyres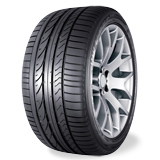 DSport
215/65H16
2156516HDSPORT
https://eutyrelabel.com/etel/EprelRedirect/stspart/2156516HDSPORT
Premium Sports Performance
Key Features
Industry leading performance and comfort.
Aggressive rugged design. Asymetric tread pattern on larger rim sizes.
Appointments
Attributes
Book & Pay Online
£93.00 each

The "Book & Pay Online" price is an exclusive online price and includes fitting, standard valve (Cap & Core if TPMS fitted), balance and environmental tyre disposal.