Published on: Friday, 23rd August 2019 |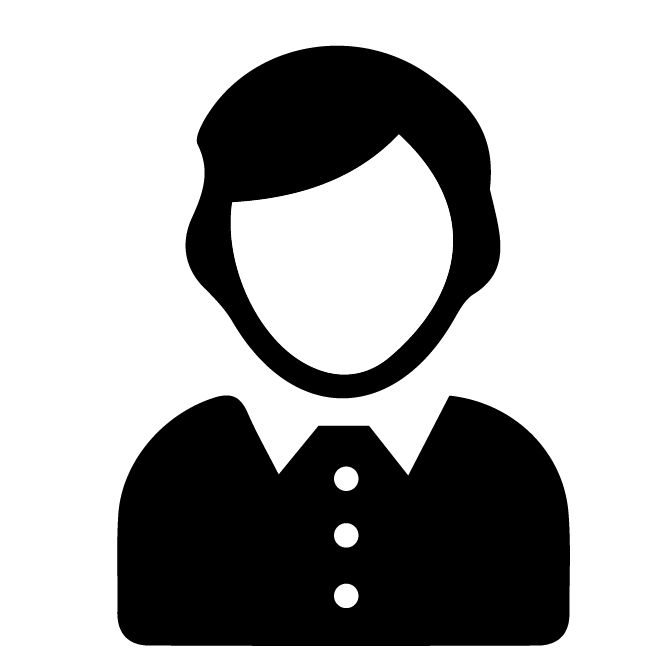 Author: Tyre Pros
As a driver, you probably think you already have a good idea of what you should and shouldn't be doing when you're behind the wheel to ensure the safety of you, your passengers and other motorists.
However, aside from adhering to the most obvious rules of the road, such as sticking to the speed limit, stopping at traffic lights and ensuring your vehicle is suitably insured, there is one major driving mistake you could be making without even realising it - especially if you're a dog owner.
The truth is, there is more to driving with your pooch in the car than you might think. In fact, the Highway Code specifies that there is a correct way to travel with your furry companion - and you could land yourself in serious trouble if you don't.
So, if you normally allow your puppy pal to roam around your vehicle during journeys, keep reading to find out why you might want to think about kicking this habit for good.
What the Highway Code says
According to Rule 57 of the Highway Code, all motorists should ensure that their dog, or any other animal, is suitably restrained so that they do not cause a distraction while you are driving.
The rule also stipulates that the animal should be restrained in such a way that they do not cause injury to you or themselves if you were to come to a sudden stop. It suggests using an appropriate restraint, such as a pet carrier, seat belt harness, cage or guard.
In short, this means that you should not allow your pet to sit unrestrained, regardless of whether this is in the passenger footwell or on the back seat. It also means you should not let your dog hang its head out of the window.
But how many drivers are aware of this part of the Highway Code, and is anyone actually putting this rule into practice? It appears that not all drivers are completely clued up when it comes to travelling with their four-legged friends. According to a survey of 1,000 respondents we conducted, just over one in five (22.5%) people admitted to not securing their dog properly when they are driving.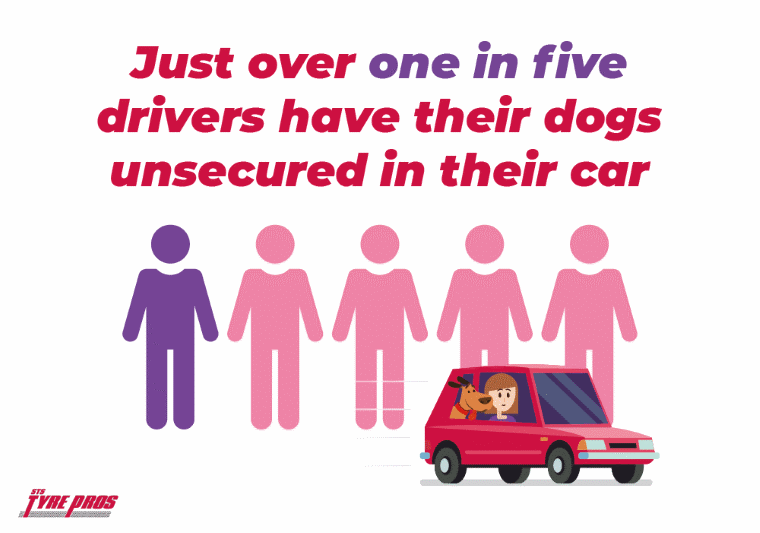 The consequences
It's worth pointing out that if you're found to be disobeying Rule 57 of the Highway Code, you're not actually considered to be breaking the law, therefore you will not be prosecuted as a result.
However, you could still be pulled over by the police for driving without proper control if it's evident that your pet is distracting you while you're behind the wheel. In this instance, you could be fined up to £1,000.
If it's thought that you're driving without due care and attention, you could face an even higher penalty up to a maximum of £5,000 and nine points on your licence if the case goes to court. In extreme cases, you could end up being banned from driving altogether and forced to retake your test.
If you're involved in an accident that was caused as a result of your dog not being properly restrained, you may find that your insurance policy becomes invalid. In turn, it's highly likely your insurer will refuse to pay out, meaning there's a good chance you'll be left with a sizeable repair bill.
While it might seem like no big deal, driving without properly restraining your dog could seriously hinder your ability behind the wheel and even get you in trouble with the law. So, to make sure you're not breaking the rules of the road and you're putting the safety of you and your pet first, it's worth making sure your pooch is suitably secure before you set off on your next car journey.
Blog
Popular Tags
Join us on social media