Published on: Wednesday, 13th April 2022 |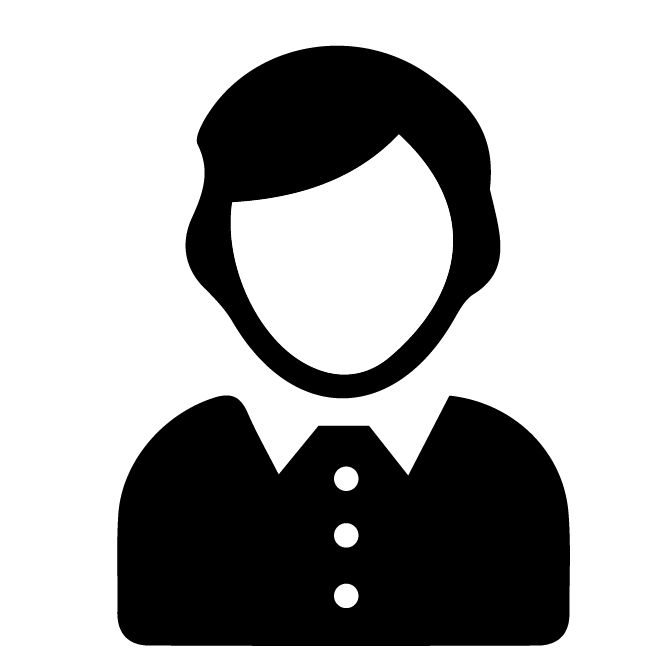 Author: Jack Dreyer
In 2020/2021 alone, there were over 89,000 motor vehicle theft offences in England and Wales. Whether it's vehicles themselves that are being stolen or personal property from within them, there is a surprisingly high amount of car crime at the moment.
While we don't mean to scaremonger, it's wise to keep yourself informed about the current threats facing you as a vehicle owner. Similarly, it may also prove invaluable to learn about the best practices to keep your car (and your belongings) safe from harm.
We know that your car is often your pride and joy and the consequences can be devastating when something happens to it — especially when it isn't your fault. That's why we've put together a list of 5 things every driver can do to help keep their car more secure against theft, accidents, and vandalism alike.
Read on to find out how to keep your car safe.
1. Park in a safe spot
While inner-city parking can be a pain, try not to just settle for a sub-par spot because it's the only one nearby. Instead, try to locate a safer spot, off the road and away from isolated areas.
On-street parking is not ideal and increases the risk of your car being damaged. So, if you are able, consider paying that little bit extra for a multistorey or open-air carpark. That way, you can guarantee your car has more protection than it would otherwise.
If you're at home, don't be lazy and park on the curb, utilise the driveway and the garage if you have one. Head of driving advice at IAM RoadSmart, Peter Rodger, says, "Park your vehicle in a garage if you have one [...] and when you're out and about then park in a well-lit and open area."
Lastly, when parking alongside a pavement, make sure your tyres are turned into the curb so that anyone who does try to steal your vehicle has trouble pulling away.
2. Lock, lock, & lock again
We don't mean to insult your intelligence with this one, but you'd be surprised by how many drivers forget to lock their vehicles.
With remote locking being the dominant way to secure cars nowadays, it is rare that drivers check whether their doors are actually locked properly. This leaves an opportunity for car thieves.
If you can, give your door handles a wiggle when you lock your vehicle, just to double-check. Similarly, making sure your windows are rolled all the way up (either manually or with the automatic function) is essential too.
Car thieves can strike when you're least expecting it: when you're returning your trolley at the supermarket, when you're paying at the petrol station, or even when leaving your car to defrost in the morning. 'Frostjacking' and these other crimes can be prevented by never leaving your car open and unattended.
3. Fit a dashcam
Not all of the threats that drivers face come from theft, however. Crashes, scrapes, vandalism, and minor incidents are all hazards faced by drivers on UK roads.
In recent years, we've seen dashcams grow remarkably in popularity. Increasingly, more and more drivers are investing in these compact cameras to record their interactions with other drivers on the road.
Whether used as supporting evidence to prove a crash wasn't your fault or to help see how & when your car was damaged, dash cams are a really useful bit of car security equipment. Still not convinced?
Since 2015, when the first piece of dashcam evidence was used to jail a dangerous driver, footage from driver cams have helped solve thousands of crimes including hit and runs and crashes.
To keep your car secure, install a dashcam with an intelligent parking mode so that it starts recording when motion is detected near your vehicle.
Even the very fact of having a dashcam is itself a deterrent from criminals who are much less likely to target a vehicle with a recording device installed — regardless of whether it is in operation or not!
If you're worried about the cost of these gadgets, you can pick up a decent one from most reputable car accessory retailers starting at around £35.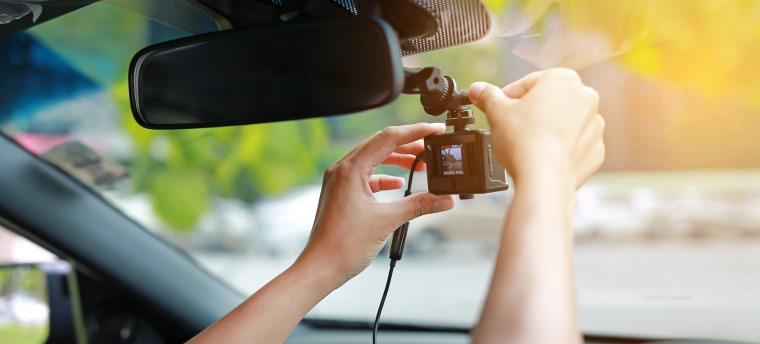 4. Keep belongings out of sight
Personal belongings left on dashboards and seats are easy targets for opportunistic thieves looking for a quick win.
It is not uncommon for thieves to break windows to steal phones, wallets, or other personal belongings left on display in vehicles. So, if you do have to leave any valuables in the car for any reason, make sure they are well concealed.
Keeping valuable electronics such as laptops and cameras in the boot under the parcel shelf is a good idea. Smaller items such as purses, important documents, and handheld technology can always be placed down in the door panels, glove compartment, under the seat or, if all else fails, under the footwell rugs or beneath a coat.
Empty your car
The best way to prevent your belongings from being stolen at all is to remove them from your car entirely. If you are planning on parking somewhere public overnight, say a car park or on the street, or even for a few hours, take your belongings with you.
If you're at home, it's simple to transfer your valuables out of your car and onto the hallway table at night so that you can rest assured they are safe.
5. Stay scam-aware
If you're planning on selling your car, there is a 'test driving' scam that is popular at the moment.
Scammers will sometimes pose as prospective buyers, arrange a meet and ask to take your vehicle for a 'test drive', using this as a convenient opportunity to steal your vehicle. If you do arrange to meet someone who is interested in your car, insist that you go with them on any test drives & remove your personal belongings from the car.
Also, it is wise to ask to see their insurance and driving licence before getting on the road too.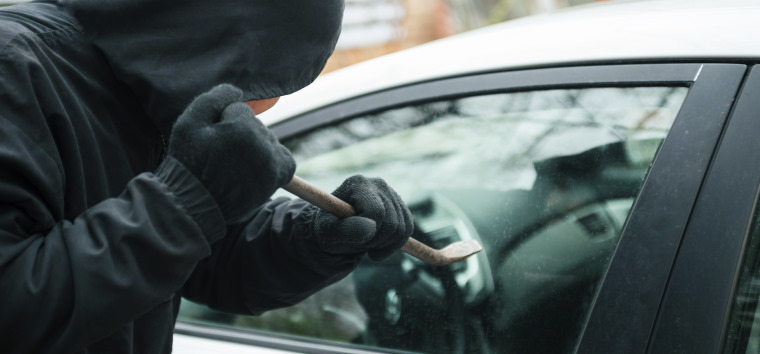 Keep safe out there!
While it is unlikely that your vehicle will come to any harm, it is wise to take precautions to reduce that risk even further. For more information about vehicle security tips, head over to the DVSA website.
Blog
Popular Tags
Join us on social media