Published on: Wednesday, 4th December 2019 |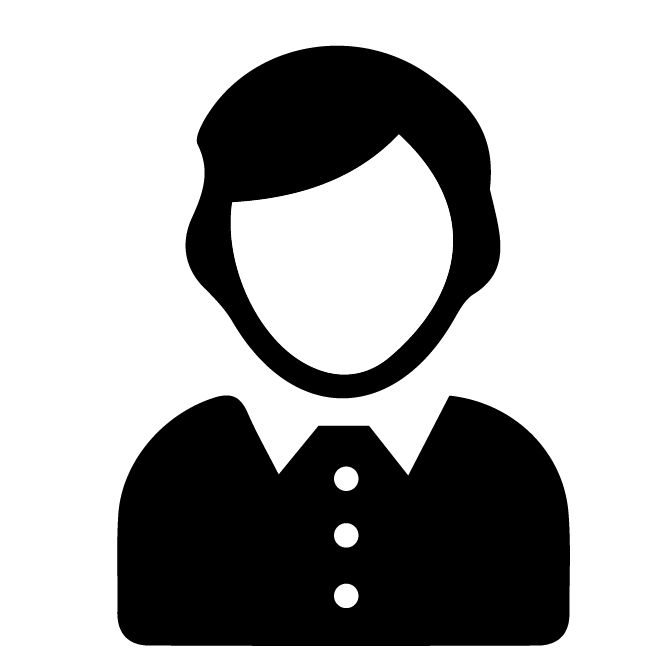 Author: Kevin Thorpe
While you'll need to seek out the expertise of a car technician when it comes to certain aspects of car maintenance, there are many jobs you should be able to do without professional assistance. To help your car stay roadworthy and to enable you to get out of some potentially dangerous situations, you should at the very least be able to jump start a car, change a tyre, replace your lights and check your tyre tread.
To find out how confident the British public are when it comes to these basic car maintenance tasks, we conducted a survey of 1,000 individuals. We segmented these findings by gender to determine which sex is most knowledgeable when it comes to looking after their vehicles — men or women.
Jump starting a car

If you don't already know, jump starting a car refers to the act of making a flat car battery start by connecting it to an external power source (such as another vehicle's engine). Knowing how to do this could allow you to get out of some tricky situations without having to get the professionals involved.
According to our survey, 77 per cent of women know how to jump start a vehicle, whereas only 58 per cent of men have this knowledge.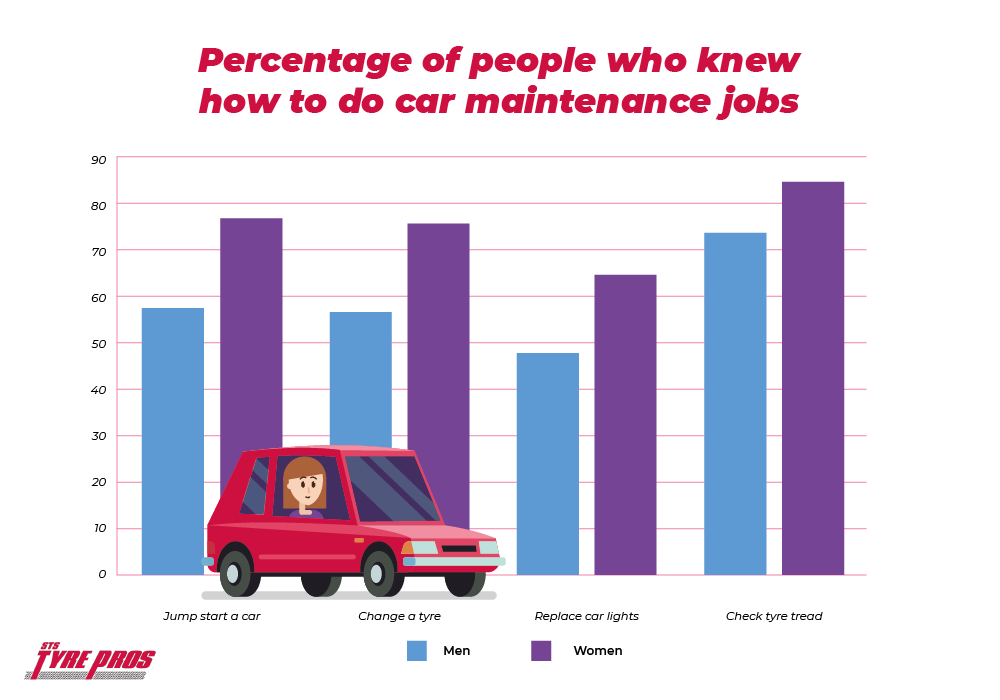 Changing a tyre

If you're a car owner, sooner or later, your tyres will need to be replaced. If you know how to do this yourself, you won't have to be reliant on mechanics in order to get on your way again if you suffer a flat tyre. Being able to change a tyre yourself could save you time and money and ultimately make you a more independent road user.
Our poll revealed that female drivers are more likely to know how to change a tyre than their male counterparts, with 77 per cent of women saying they are able to do this job. In contrast, only 57 per cent of men know how to perform this rudimentary car maintenance task.
Replacing car lights

Not using the appropriate lights when driving is not only dangerous, it's illegal. If you're found to be driving a vehicle with broken headlights, brake lights, fog lights, side lights or rear registration lights, you could be issued with a vehicle defect rectification notice, which gives you 14 days to get your vehicle fixed. As part of this, you're required to provide the police with proof that the problem has been resolved. Depending on the circumstances, you could be given a fine and penalty points on your licence instead.
Would you know what to do if one of your car lights went out? If you're a man it seems the answer is likely to be 'no'. Our findings suggest that less than half of male drivers (48 per cent) possess the knowledge needed to change a car light. In contrast, 65 per cent of female survey respondents say they know how to undertake this job.
Checking your tyre tread

Not having enough tread on your tyres is very dangerous, particularly in wet weather conditions. The legal minimum for tyre tread is 1.6mm, although tests show that stopping distances increase dramatically once tyres are worn below 3mm. You don't need to consult a car mechanic in order to check your tread. You can perform this task on your own driveway with nothing but a 20p piece.
Failing to check your tyres regularly could mean you end up receiving a fine of £2,500 and three penalty points on your licence per tyre for having tyres worn down below the legal requirement. It could also significantly increase your risk of being involved in a collision.
The tired, old stereotype of incompetent 'women drivers' may endure to some extent in society today. However, it seems that when it comes to keeping cars in safe working order at least, male drivers have a thing or two to learn from their female peers.
Blog
Popular Tags
Join us on social media